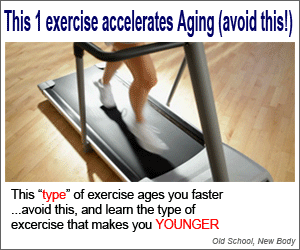 Christie Marie had enough of her sleepless nights, lack of energy and taking a variety of medications to help her hypothyroidism. For 10 years she dealt with the chemical imbalances in her body brought on by her underactive thyroid, constantly battling the frustrating on-again-off-again cycle in which her thyroid levels would raise, only to return to their low levels (1). It was a yo-yo lifestyle that left her upset and confused.
However, it came to an end once she changed her diet. Specifically, she turned to raw foods and hasn't looked back.
How a raw food diet healed woman's hypothyroidism
She stopped taking medications and even supplements like B12 and went on a raw food diet. Marie explains that the experience has changed her life since she's been following the 80-10-10 raw food diet, which means that 80 percent of her daily food consumption is from fruits and veggies and the remaining percentages are a balance of protein and healthy fats (2).
"I'm not on any medication anymore, I'm not taking any pills and I feel really, really good," she says. "80-10-10 . . . it's nutrients for every cell and every organ in your body; it's exactly what you need." Check out the video below to hear her story.
How to Heal Hypothyroidism Naturally with Raw Food
Free online Thyroid Summit to shed new light on condition
Interested in learning even more? Be sure to register for the free online Worldwide Thyroid Summit, which runs from June 2 – 9, 2014 and provides tons of new information about the condition, including why conventional treatment may not be best for you, as well as a closer look at symptoms, management and taking back control of your life.
According to The Mayo Clinic, an underactive thyroid can lead to health complications including infertility, obesity and even heart disease (3). Typically, medical professionals assess blood tests to review changing thyroid levels and make recommendations accordingly. Fortunately for Marie, she no longer has to deal with excessive doctor visits since she healed her hypothyroidism with raw foods!
There's one hormone that touches every single cell in your body: the thyroid hormone. Which means, if your thyroid is malfunctioning you could feel fatigued, anxious, cold, moody, depressed, or you could have hair loss, obesity or dry skin.
Unfortunately, conventional medicine has a very difficult time connecting any of these symptoms (and many more) with a thyroid disorder – it's on you to do your homework.
Fortunately, 32 world-renowned experts have gathered in one place.
Sources for this article include:
(1) www.youtube.com
(2) www.everydiet.org
(3) www.mayoclinic.org