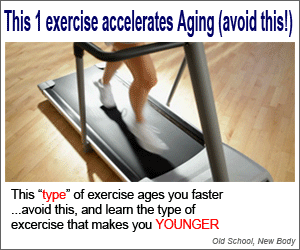 As the months get warmer, eating soup is the last thing on my mind. I'm more excited to eat things like homemade popsicles and cool salads. But soup? It's hardly what I envision: sitting in my Adirondack chair in the mid-day sun, suntan lotion in one hand and a bowl of piping hot soup in the other. But . . . never say never.
Here's why: I came across a spring detox soup recipe on MindBodyGreen that can be enjoyed either hot or cold. Perfect!
Plus, it's loaded with one of my favorite foods, beets. I love adding beets to salads or even starting my day with a refreshing glass of fresh beet, carrot and orange juice. It also has another one of my favorites, coconut oil. So how could I possibly skip this recipe? Well, I made it, and let me just say that it will most certainly be a permanent addition to my recipe collection.
The spring detox beet soup recipe
Ingredients (serves 4-6):
Be sure to choose fresh, organic foods for all recipes whenever possible.
1 lb. beets (about 2 large), unpeeled and cut into chunks
1 large carrot, unpeeled and cut into chunks
4 cups water
1/2 cup chopped onion
1/4 cup cilantro, tender stems included
1 clove garlic
3 Tbsp. unsweetened shredded coconut
1/2 Tbsp. coconut oil
1/2 tsp. sea salt
1/4 tsp. freshly ground pepper
Directions:
Add all ingredients to a large pot and boil. Then reduce to a simmer and cover for 30 minutes. Beets should be tender at this point.
Transfer mixture to a blender and purée until smooth.
Serve this spring detox soup hot or cool (if cold, 6 hours in the refrigerator is best)
The health benefits of the spring detox beet soup
Beets are a great way to improve heart health, boost endurance, lower blood pressure and may even reverse nerve damage that some diabetics develop (2). Plus, they're low in calories; one cooked cup has about 75 calories. Tasty, healthy and low-cal. How could you not like these earthy veggies?
As for the detox portion of this recipe, this is where cilantro comes in. Here's what's interesting though: I'm not much of a cilantro fan. At all. It's just that I'm not wild about the taste, but that's just me. Lots of people enjoy it immensely and can't get enough of how delicious it is. But when I know something is very good for me, I'll include it in recipes on occasion, because the good it does for my body far outweighs any nose-crinkling face I may make in reaction to its flavor. That being said, cilantro is a detox superstar that helps purify the blood and rid the body of toxic heavy metals (2). Knowing this, I'm sure I'll end up sneaking this healthy must-have in salads and smoothies too!
Enjoy!
Sources for this article include:
(1) www.livestrong.com
(2) www.naturalnews.com