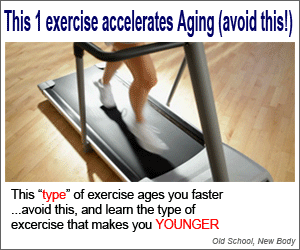 If you're craving healthy granola bars and are in the mood to whip up some homemade goodness, you've come to the right place. We came across a no-bake vegan granola bar recipe that takes only 5 minutes to make. Heaven!
Plus, it calls for ingredients you likely already have in your pantry, so no need to plan a trip to the health food store (although it never hurts to go anyway, right? I can lose myself in some aisles. But I digress).
Follow this recipe to fulfill your granola bar craving
You'll need two bowls.
In the first bowl, mix:
2 1/2 cups rolled or quick oats
1 cup raw pumpkin seeds (any seed or nut will do. I made my granola bars with almonds and walnuts)
1/2 cup raisins (experiment a little! You can swap out the raisins for cranberries, as an example)
2/3 cups raw almond butter (I prefer the taste of sunflower butter, so that's what I used)
In the second bowl, mix:
1/2 to 2/3 cup agave nectar, brown rice syrup, or other natural sweetener. (I went with the nectar. Again, this was just a matter of preference)
1/8 teaspoon sea salt
1) First, add the content from the second bowl into the first, mix.
In both the case of the nectar or syrup and the sea salt, adjust according to taste as well as how everything is holding together. You don't want a runny texture, yet you don't need it so thick and heavy that you could use it as a bowling ball.
2) Next, spread the mixture in a foil-lined, shallow dish, then place another piece of foil on top and use your hands to press and flatten everything.
3) Finally, refrigerate for up to 4 hours. (Ok, so that's the only drawback we can think of: it needs a few hours to harden, so we have to wait a little bit before we can sink our teeth into its deliciousness – but trust us, it is well worth the wait.
No-bake granola bar health benefits
Only whole foods and the recipe involves a non-heated process.  Heating, as many of us know, is thought to alter the nutrients in certain foods in a way that not only diminishes its health benefits, but that adds a little something called toxins to our meal. Not good.
As for the specific foods, oats are high in fiber, specifically a kind called beta-glucan that's been shown to help regulate cholesterol levels. Of course, it's great for our digestive system too.
Nuts are always a wise choice, and pumpkin seeds in particular are rich in antioxidants which mean there are antimicrobial benefits and as some studies suggest, even cancer-reducing properties. They're also high in zinc which can help bolster immunity and diminish depression, according to some studies.
Nut butters allow us to get in an added dose of nut benefits like nutrients and fibers.
So, what are you waiting for? This super healthy recipe is a win-win and definitely something worth making again . . . and again . . . and . . .
Enjoy!
Recipe adapted from: http://food52.com/recipes/22107-five-minute-no-bake-vegan