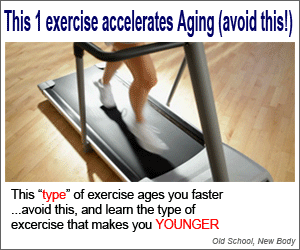 You check the ingredient label of every food you purchase to make sure it doesn't contain unhealthy ingredients and additives, right? Well, a recent test determined that powdered Parmesan cheeses often contain undisclosed wood pulp.
While you may not have seem the phrase "wood pulp" on any food ingredient lists recently, you have likely seen the other name of the same substance, which is "cellulose." While eating this wood-derived fiber poses no immediate danger to your health, you should not expect a food that clearly states "100-percent Parmesan cheese" to contain anything other than, well, Parmesan cheese.
So, you don't eat Parmesan cheese? This test should still concern you, because it makes you wonder what other ingredients manufacturers may be sneaking into the other foods you do eat. Could they be sneaking in other additives that could harm your health? Aside from sending a sample of every food you buy to a lab for expensive testing, there really is no way to know.
How to Make Sure Your Foods Don't Contain Hidden Ingredients
What can you do to protect yourself from undisclosed food ingredients? There is only one answer: Don't Buy Foods with Ingredient Lists!
This statement may sound tongue-in-cheek, but most natural, whole foods don't need ingredient lists. You know that the ripe whole papaya, juicy whole watermelon, and fresh apples you bring home from the local farmer's market or grocery store contain just what you see.
Enjoy packaged salad dressings and pasta sauces? Creating your own is easier than you may think, and when you prepare your own healthy dishes at home from whole foods, you know exactly what you are putting in them and cannot only avoid undisclosed ingredients, but also those unhealthy preservatives and other chemicals on that label that you blindly eat, because you really don't even know what they are.
If you are new to making your own foods at home, download a few free recipes for that favorite food you typically buy ready-made. You may see that it is easier to make at home than you think. You don't even need a kitchen full of fancy food processors, blenders, and mixing machines. As long as you have a working oven and range, a few basic pots and pans, basic cooking utensils, and a couple of sharp kitchen knives, you are all ready to begin preparing your own healthy sauces, salad dressings, and even breads with no additives.